UI Computer Science Associate Professor Doug Jones, whose expertise is "Voting technology, how we came to vote using technology, voting system acquisition and evaluation" has been quoted by several news outlets recently, in relation to prior and current US election cycles.
A selection of the articles follows; audio and video interventions "after the break:"
Des Moines Register / December, 31 2022: Opinion: Iowa voter privacy breach demands action by attorney general, legislators (With former UIowaCS instructor Aleksey Gurtovoy)
The Dispatch / November, 9 2022: Fact Checking Claims That 'It Should Take One Day' to Count Ballots
The New York Times / October 18, 2022: Some Republicans Want to Count Votes by Hand. Bad Idea, Experts Say
Reuters / September 8, 2022: 

Explainer: How America casts and counts its votes

 (also October 17, 2022 edited version)
Chicago Sun-Times / August 26, 2022: Leak of voting machine files undermines fair and free elections
Newsy / August 24, 2022: The Why and Doug Jones on Balloting Confusion [Video]
New York Focus / June 16, 2022: How Lobbyists Killed a Bill to Protect New York Elections, With An Assist from the NAACP
The Dispatch / June 1, 2022: Fact Check: Was the Georgia Gubernatorial Primary Rigged?
Independent Record / May 25, 2022: GOP lawmakers, activists go local with push for hand-counted ballots
The Dispatch / May 23, 2022: Fact Checking Dinesh D'Souza's '2,000 Mules'
AFP Fact Check / May 12, 2022: US documentary revives Trump's unproven election fraud claims
The Washington Post / April, 4 2022: How Trump allies are pushing to hand-count ballots around the U.S.
Des Moines Register / March, 20 2022: Opinion: We shouldn't abandon machine-counted election ballots
Colorado Newsline / March, 16 2022: 'Forensic examination' of voting system doesn't prove election tampering, experts say
Politifact / March 3, 2022: No, this video on Facebook doesn't show someone 'counting Biden's votes at 2 a.m.'
IEEE / January 13, 2022: The State of the Art in Voting Machine Technology: Just How Reliable Are They?
CNN / January 10, 2022: GOP push for handing-counting paper ballots is latest effort to cast doubt on elections
The New Yorker / December 20, 2021: The Catch-22 of Addressing Election Security
The Dispatch / October 8, 2021: Did 23,000 Maricopa County Ballots Come From Voters Using a Previous Address? No
The Dispatch / September 27, 2021: 'This Was Not About Finding the Truth'
Funding News Asia / September 13, 2021: Reliability of expensive new voting machines called into question
The Dispatch / August 16, 2021: The Big Reveal That Wasn't
The Dispatch / July 29, 2021: Inside the Mind of Mike Lindell
The Dispatch / June 14, 2021: Fact Checking 'Absolutely 9-0,' the Latest Documentary From Mike Lindell
Colorado Politics / April 29, 2021: Lawmakers advance online voting for the blind over objections from election security experts, Homeland Security, Justice Department
The Denver Gazette / April 26, 2021: Secretary of State Jena Griswold sits at the intersection of elections and politics
Colorado Times Recorder / April 24, 2021: Election Fraud Conspiracies Still Abound Among Colorado Republicans
The National Interest / February 22, 2021: Nevada: Will they Have the First 2024 Primary?
ACM USTPC HotTopics Webinar on Technology & Trust / February 11, 2021: Voting in the Electronic Age (Video) 
The Washington Post / December 24, 2020: Five myths about voting machines
The New York Times / December 21, 2020: The 'Red Slime' Lawsuit That Could Sink Right-Wing Media
Iowa City Press Citizen / November 20, 2020: 'Not looking pretty right now': 2nd District recount continues, campaigns fret approach | November 23, 2020: IA-02: Three counties use voting machines to assist hand recount, defying Secretary of State opinion
Aspen Public Radio / November 19, 2020: False Election Fraud Theory Targets Denver-Based Company
WBKBTV / November 17, 2020: Integrity of U.S. Elections (Video)
EFF / November 16, 2020: Elections Are Partisan Affairs. Election Security Isn't (Open letter co-signatory)
National Post / November 17, 2020: How a Canadian-founded firm became the focus of latest U.S. rigged-election conspiracy theory
The Dispatch / November 12, 2020: Fact Check: Debunking the Hammer and Scorecard Conspiracy Theory
Scientific American / November 3, 2020: An Expert on Voting Machines Explains How They Work
Politico / November 2, 2020: One big flaw in how Americans run elections
NBC News / October 27, 2020: U.S. voter info has always been public — but now it's getting weaponized
The Gazette/ October 16, 2020: Wisconsin election infrastructure is mostly secure, but inaccurate counts are hard to catch, correct
Iowa Public Radio News / October 15, 2020: County Auditors Retool Operations To Handle A Surge In Absentee Voting
Face2Face Africa / October 13, 2020: From voice to 'Australian ballot', here's how Americans have voted throughout history
ABC News / October 10, 2020 (AEST): The dramatic ways US election voting methods have changed through history
AP / October 8, 2020: Mail-in ballot mix-ups: How much should we worry?
The Western Carolinian / September 30, 2020: The advancement of voting machines in America
Advance Local Media / September 29, 2020 Uniform standards will matter most in Trump vs. Biden count & Des Moines Register / October 2, 2020: Statewide electoral uniformity is important, and states are running out of time to get there
Radio National / September 20, 2020: Voting Technology and Democracy in America (Listen here)
The Conversation / September 14, 2020: Defending the 2020 election against hacking: 5 questions answered | October 26, 2020: Obstacles to voting: 6 essential reads on the challenges of election 2020
AP / February 24, 2020: The Carolinas have purchased new machines, but are the pricey tools reliable?
Slate / February 20, 2020: Nevada Is Trying to Avoid Pulling an Iowa by Using … Google Forms
The Hill / February 17, 2020: Tech for Nevada caucuses under scrutiny after Iowa debacle
FiveThirtyEight / February 13, 2020: Nevada Democrats Say They'll Replace Their Caucus App With iPads And A Google Form
AP / February 12, 2020: After Iowa caucus problems, concerns grow over Nevada's plan
FiveThirtyEight / February 8, 2020: Nevada Democrats Canceled Their Caucus App. But That Poses Its Own Problems
The Intercept / February 5, 2020: The Iowa Democratic Party Did The Opposite Of What It Should Have Done To Secure Its Disastrous App
Quartz / February 5, 2020: Why apps don't belong anywhere near elections
Al Jazeera / February 5, 2020: 'Iowa caucus disaster': What went wrong
NPR / February 5, 2020: Lessons learned from the Iowa caucuses and danger signs ahead
AP / February 4, 2020: Avalanche of issues takes out Iowa plan for high-tech caucus
Slate / February 4, 2020: Iowa Democrats' First Failure Was Not Testing That Calamitous App
NPR / February 4, 2020: What We Know About The App That Delayed Iowa's Caucus Results
MPR / February 1, 2020: Iowa Dems train to fight caucus disinformation
Des Moines Register / January 29, 2020: Unprecedented cybersecurity measures being taken to safeguard Iowa caucus results
Wall Street Journal / January 26, 2020: Democrats' Iowa Caucus Voting App Stirs Security Concerns
AP / January 17, 2020: Amid hacking fears, key caucus states to use app for results
NPR / January 14, 2020: Despite Election Security Fears, Iowa Caucuses Will Use New Smartphone App | Washington Post / January 15, 2020: The Cybersecurity 202: Intelligence official pledges heightened transparency on election threats
Semiconductor Engineering / January 2, 2020: Election Security At The Chip Level 
NYR / December 17, 2019: How New Voting Machines Could Hack Our Democracy
Quad-City Times / October 13, 2019: Davenport's mayoral primary ballots will be re-counted by hand next week. Is that necessary in the age of advanced voting technology?
WisPolitics.com / August 19, 2019: Outdated operating systems could affect Wisconsin elections
Brennan Center for Justice / August 13, 2019: Voting Machine Security: Where We Stand Six Months Before the New Hampshire Primary
WisPolitics.com / April 3, 2019: Experts: Wisconsin election security bolstered by strong cybersecurity, paper trails, decentralization
Kim Zetter (Politico) / February 12, 2019: Georgia voting irregularities raise more troubling questions about the state's elections
The IEEE Computer Security / January 15, 2019: Election Integrity 2018: Are We Better Off Than We Were in 2016?
Andrew Appel (Freedom to Tinker) / November 14, 2018: Florida is the Florida of ballot-design mistakes
Lulu Friesdat (Truthout) / November 13, 2018: 11,000 Votes May Be Missing in Florida Congressional Race
Zach Despart (Houston Chronicle) / November 8, 2018: New Harris County [TX] clerk plans to replace voting machines
Christina A. Cassidy And Michael Liedtke (AP) / November 7, 2018:  Midterm voting exposes growing problem of aging machines
Shayna Posses (Law360) / November 6, 2018: Voting Machine Critics Tout Low-Tech Fix For Hacking Fears (Firewall)
Raphaël Grand (Radio Télévision Suisse - RTS) / November 5, 2018: Les questions de cybersécurité refont surface pour les midterms (In French - Audio soundbyte at link as well)
Frank Bajak (AP) / October 29, 2018: U.S. election integrity depends on security-challenged firms
Alice B. Lloyd (The Weekly Standard) / October 25, 2018: Mega Millions is Safer than Our Election System
Kim Zetter (The New York Times Magazine) / September 26, 2018: The Crisis of Election Security
The Oklahoman Editorial Board (The Oklahoman) / September 26, 2018: U.S. election security cash may have little effect
Roxie Hammill (The Pitch) / August 31, 2018: 'We are being eaten alive': Behind the scenes as Johnson County [Kansas] scrambles to avoid yet another election disaster
Angela Gruber and Patrick Beuth (Spiegel Online) / August 13, 2018: Voting by Smartphone - Quick and Easy, Just Not Very Secure
Jeffrey Schweers (Tallahassee Democrat) / August 10, 2018: How the Russians nearly hacked the 2016 Florida election
Kim Zetter (Motherboard) / July 17, 2018: Top Voting Machine Vendor Admits It Installed Remote-Access Software on Systems Sold to State
Miles Park (NPR - Morning Edition) / May 17, 2018: Not Just Ballots: Tennessee Hack Shows Election Websites Are Vulnerable, Too
Zachary Fryer-Biggs (Vox) / April 3, 2018: Meet the new high-tech solution to Russian election hacking: paper ballots
J.M. Porup (CSO) / March 30, 2018: Want to hack a voting machine? Hack the voting machine vendor first 

Jeffrey Kutler 

(Institutional Investor) / March 30, 2018: Why Election Security Matters
Riley Beggin (Bridge | The Center for Michigan) / March, 8 2018: As hacking fears mount, Michigan election security gets middling marks
Kim Zetter (The New York Times Magazine) / February, 21 2018: The Myth of the Hacker-Proof Voting Machine
Lulu Friesdat (AlterNet) / December 10, 2017: Was the Heated 2016 Democratic Primary Rigged for Debbie Wasserman Schultz?
Jill Leovy (The Atlantic) / December 2017: The Computer Scientist Who Prefers Paper
Joseph Huisinga (CBS2/FOX28) / October, 1 2017: Voter ID education in Johnson County (News clip and transcript) | Event announced in this September, 28 Little Village piece.
Lulu Friesdat (AlterNet) / June 30, 2017: Many Troubling, Unanswered Questions about Voting Machinery in Georgia House Run Off
Alex Ward (Vox) / June, 13 2017: Russia hacked voting systems in 39 states before the 2016 presidential election
Lulu Friesdat (AlterNet) / May 12, 2017: As Millions Pour Into Georgia's Congressional Runoff, The Voting Machinery is Among The Worst in America: Hackable, Paperless, Unverifiable
John Buckner (The Rolla Daily News) / March 31, 2017: Preparing for a fair election: Phelps County clerk's office tests voter machines
Michael Rubinkam and Frank Bajak (AP) / December 26, 2016: US elections still vulnerable to rigging, disruption
Steven Rosenfeld (AlterNet) / December 8, 2016: 7 Election Integrity and Cyber Security Experts Say Stopping Michigan Recount Is a Corrupt Exercise of Power
Faye Flam (Bloomberg View) / December 1, 2016: Recounts Aren't Useless. They're Scientific.
Jon Swaine (theguardian) / November 29, 2016: Security experts join Jill Stein's 'election changing' recount campaign
Eric Niiler (Seeker/Discovery Digital Networks) / November 28, 2016: The U.S. Vote Recount Matters — Just Not the Way You Think
Todd McGreevy (River Cities Reader) / November 9, 2016: Vote "Weighting" Option Calls Election Integrity Into Question
Faye Flam (Bloomberg) / November 7, 2016: 

When Voting Machines Misbehave

Grant Gross (IDG News Service) / November 7, 2016: ​Security vendor demonstrates hack of US e-voting machine
Grant Gross (IDG News Service) / October, 5 2016: 5 ways to improve voting security in the US
Sean Scully (Napa Valley Register) / November, 5 2016: Can an election really be 'rigged'?
Aliya Sternstein, Christian Science Monitor / November, 4 2016: Why Election Day hacking risks are overblown
Rob Lever (Agence France-Presse) / October, 8 2016: Hacking the election: questions and answers
Chris Potter, Pittsburgh Post-Gazette / September 29, 2016: Forget stuffing the ballot box — new concern is hacking voting machines
UPDATE: In addition, he joined fellow election technology authority Professor Candice Hoke and human-rights activist, author, and former chess champion Garry Kasparov on the panel of a November, 1 2016 teleconference on "Threats to the 2016 Election." An analysis and full audio of that discussion are available online.
For our international visitors:
On March 9, 2017 Professor Jones presented at an Iowa City Foreign Relations Council's luncheon: "The Election of 2016: Was it Hacked?". Video recording here.
Relatedly, on the March 10, 2017 broadcast of "River to River," Professor Jones "[gave] some reflections on the claims of a rigged election in 2016." [Jump to 27:52 for his piece]
In addition, a 2-hour documentary on election issues in Korea debuted on April, 14 2017: https://www.youtube.com/watch?v=aGGikPMNn2w (Private video), with several appearances by Prof. Jones.
Stay tuned for new media coverage.
---
In Spring 2020, Jones also taught CS:4980:0004 - Electronic Voting, an updated take on his Fall 2001 Seminar on Voting and Elections.
---
Bio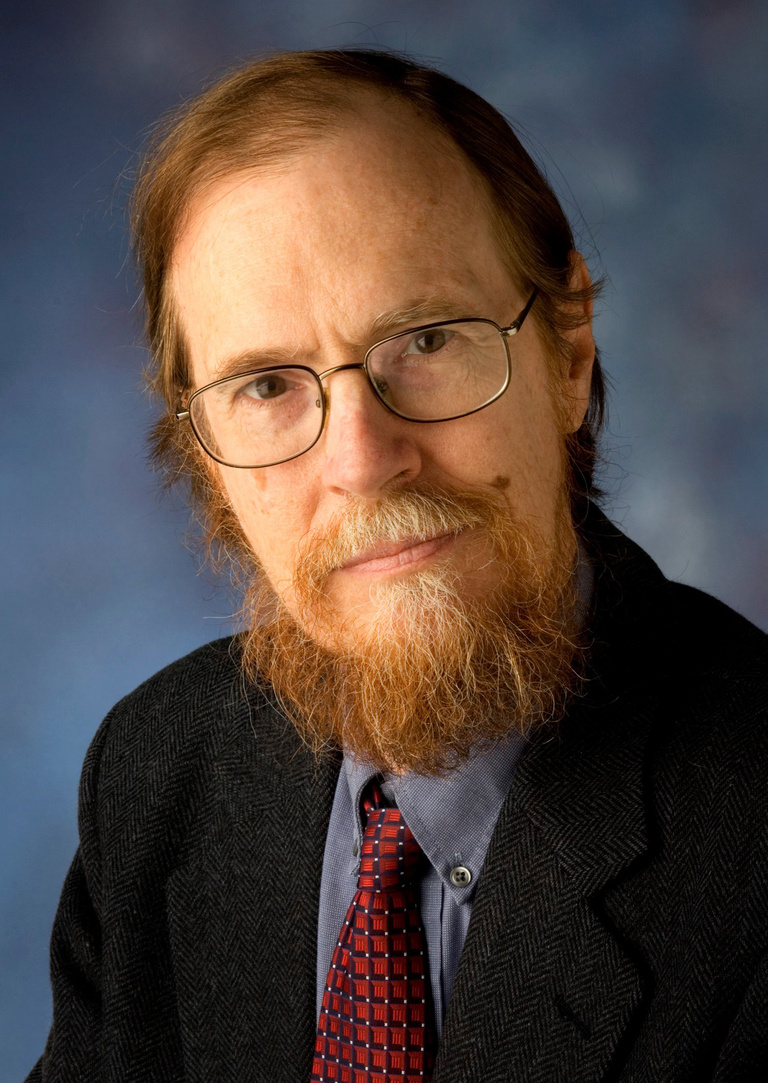 Douglas W. Jones is on the computer science faculty at the University of Iowa, where he has been since 1980. He co-authored "Broken Ballots: Will Your Vote Count?" with Barbara Simons, His involvement with electronic voting began in 1994, when he volunteered to serve on the Iowa Board of Examiners for Voting Machines and Electronic Voting Systems. He chaired the board from 1999 to 2003, and has testified before the US Commission on Civil Rights, the House Committee on Science and the Federal Election Commission. He was a co-principal investigator in the NSF funded multi-institution research center, ACCURATE (A Center for Correct, Usable, Reliable, Auditable, and Transparent Elections), from 2005-2011. Outside the US, he worked as an election observer in Kazakhstan and the Netherlands. Jones was also the technical advisor for the Emmy nominated HBO documentary "Hacking Democracy" released in 2006.
Jones received a B.S. in physics from Carnegie Mellon University in 1973, and an M.S. and Ph.D. in computer science from the University of Illinois at Urbana-Champaign in 1976 and 1980 respectively.
Expert Areas
Voting technology, how we came to vote using technology, voting system acquisition and evaluation.