The University of Iowa Department of Computer Science
Robert Lorch and Abdal Mohamed, both due to graduate this May 2022, were chosen to receive an award for "Academic Excellence in the Masters Program" for 2021-22. This honor recognizes academic prowess, the variety and difficulty of courses taken along the way, as well as instructor feedback. This is a competitive award; notes Kasturi Varadarajan, Dir. of Graduate Studies: "The list of great candidates who are not getting the award is also substantial."
---
Rob and Abdal were kind enough to reflect upon this award, their time at Iowa, their very path to Computer Science, as well as what comes next for each of them.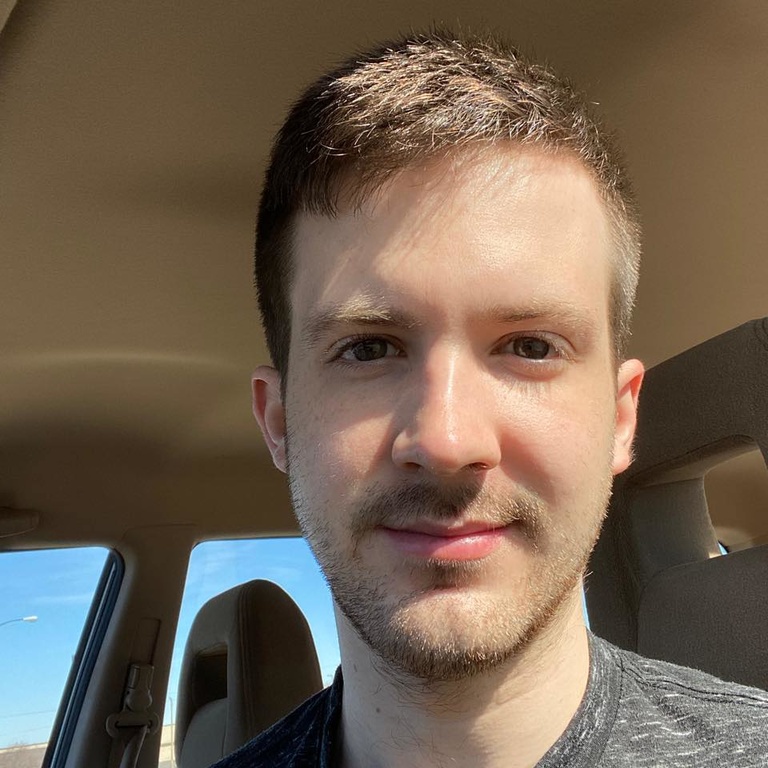 Rob Lorch
How did your High School and undergraduate studies lead you to the U. of Iowa as a [Grinnell College] U2G|MCS student?
I was pretty clueless as a high school student, so I did not become interested in computer science or consider pursuing graduate studies until I was in college. As I was approaching graduation at Grinnell College, I wanted to explore advanced, niche topics in computer science before getting a job. So, I attended an info session for the UIowa MCS, and the program was a good fit for me-- it has an interesting curriculum, it is funded, and it gave me credits that counted toward both my undergrad and grad degrees. 
How was your experience at Iowa -- including research, courses (as student &/or TA), and other outside-the-department endeavors?
My experiences were very positive-- I took interesting courses (formal methods, computer security, cloud computing, etc.), and I was able to build relationships with professors and get involved in a research project in my second year. In this research project, I was able to build on and apply the knowledge I had learned in my favorite classes. Additionally, I enjoyed TAing and found a passion for teaching.
What's next for you post graduation? What most influenced your choice to pursue a UIowaCS PhD?
After graduation, I will be pursuing a PhD in computer science from UIowa in the Computational Logic Center. My main reason for choosing UIowa was because of the great interactions I've had with professors (specifically Prof. Tinelli and Prof. Chowdhury)-- I know I have a good research, advising, and cultural fit, so I'm confident I can do good work here. 
What advice do you have for our students?
My core advice to students is pretty simple-- show up to class and don't procrastinate on work. Additionally, don't hesitate to approach professors who you are interested in working with; they are often very receptive to working with motivated students.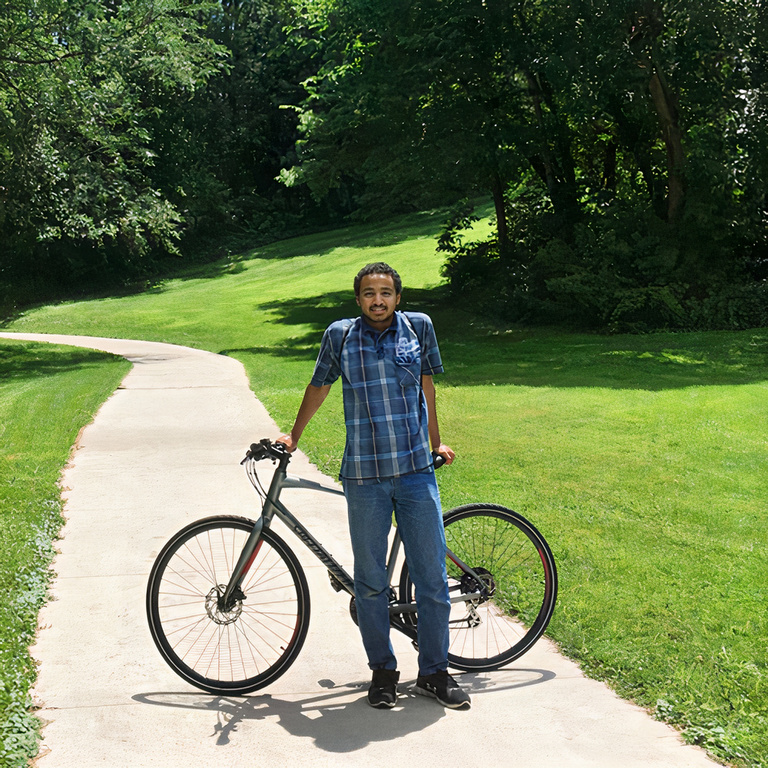 Abdal Mohamed
How did your High School and undergraduate studies lead you to the U. of Iowa as a [CS&E] U2G|MCS student?
I was exposed to CS early in my childhood by my older siblings who pursued it as a career. Since then, I developed an interest for CS but the schools I attended in Sudan did not offer proper courses to teach CS. When I arrived at the U.S., I was glad to see the number of CS courses offered in the High School. I took an introductory CS course in Visual Basic and loved it. Since then, I decided to pursue the field and took all the AP courses that would prepare me for a major in the field. In college, I took many Engineering and CS courses. Two course, however, caught my attention: PLC and Formal Methods. I was fascinated by how both courses applied deep theoretical results in CS to real-world applications. To better understand the theory behind those Automated Reasoning and Programming Languages, I decided to pursue the U2G|MCS program at Iowa.
How was your experience at Iowa -- including research, courses (as student &/or TA), and other outside-the-department endeavors?
When I first joined Iowa as an undergrad, I was only interested in getting a degree to find a job in the industry. I thought that doing well in my courses was the only recipe for getting a job. However, I quickly learned that it takes more than a good degree to get a job in the industry. I lacked the communication skills and experience necessary to get the attention of recruiters. After several rejections, I knew I had to do something that differentiates from everyone else that is taking the same courses that I do. My first opportunity to do so was in the Summer after my freshman year, when I received my first ever job offer as a TA for an introductory C++ course. This job helped me gain valuable communication and debugging skills. It also strengthened my background and prepared me to do well in more advanced courses. Doing well in those courses helped me build connections with the professors whose recommendation letters helped me land my first internship in my sophomore year. In my junior year, I started taking advanced courses and got interested in the areas of Automated Reasoning and Programming Languages. I decided to pursue a career in those fields and joined the Computational Logic Center (CLC) research group as an undergrad RA. The connections and skills I gained from my RA position helped me land my second internship in my senior year. Outside of Academia, I joined NSBE chapter at Iowa. As a member of their leadership board, I led and volunteered in workshops to expose K12 students to STEM fields through events like Black Girls Do Science and iGNITE.
What's next for you post graduation?
One perk of being an RA is the freedom of picking a problem that interests me and researching ways to tackle it. The experience I gained from doing so is invaluable. I also enjoy going through this process. I plan to continue my research path through a PhD.
What advice do you have for our students?
A lot of students underestimate the importance of their connections with professors. They tend to think that professors are only interested in research and will not help them land a job in the industry. This assumption cannot be further from the truth. A lot of the research problems professors work on are taken directly from the industry (that's how they get their funds). So it goes without saying that they have strong connections with the industry. Given their positions, it only takes one great recommendation letter to land a job in the industry. Some employers even reach out to our professors looking for students to hire as interns and employees. Students at the CLC research group I am part of regularly receive offers from big tech employers (e.g., Apple, AWS, etc.). So, my advice to all students (regardless of whether they are interested in academia or industry) is to start building connections with their professors now. You can start by simply attending class on time, asking/answering questions during lectures, and going to office hours. If you find a topic they cover in-class interesting, do an independent study course with the instructor or ask to join their research group (they're always looking for students). Unlike recruiters, professors are always available and there to help you achieve your career goals. So, take the time to learn more about them. And who knows, you may find their job interesting and decide to become one in the future.