Tuesday, November 29, 2022
Leslie Revaux
University of Iowa  - Office of the Vice President for Research
University of Iowa computer scientist Juan Pablo Hourcade is assembling an interdisciplinary team of researchers to develop foundational ethical principles for conducting research with youth for extended reality (XR) technologies.
Extended reality refers to a new class of technologies, such as virtual reality, augmented reality, and mixed reality, that allow a person to engage with simulated environments via hardware like a phone, tablet or headset.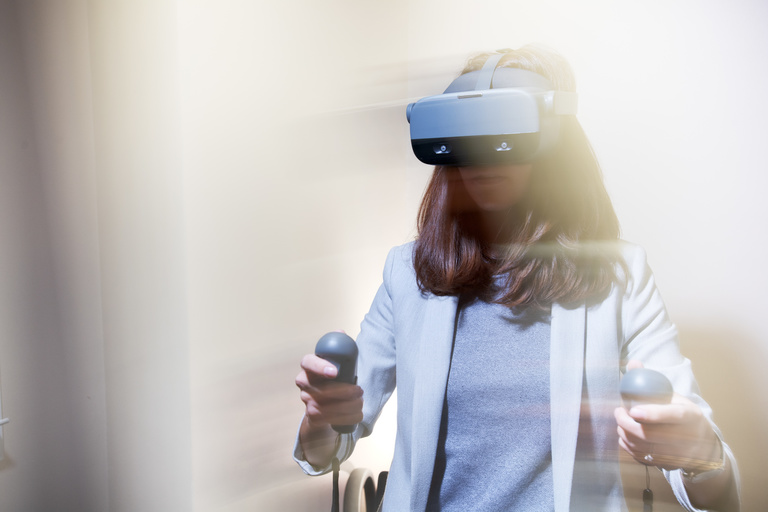 "When new technologies come out, we can't always predict the ways that people will use them and the positive or negative impacts," said Hourcade, associate professor of computer science in the College of Liberal Arts and Sciences and child-computer interaction expert.
"The goal of this project is to proactively examine the ethical considerations for youth up front with guidelines so that new technologies can be developed responsibly."
Hourcade will establish an XR for Youth Ethics Consortium, bringing together experts in ethics and child-computer interaction (CCI) from fields including computer science, psychology, education, and media production. Together, they will establish 6-8 study sites in socioeconomically and geographically diverse areas of the U.S. and use focus groups, participatory research sessions and surveys to explore ethical considerations and implementation of processes for evaluating new XR technologies. 
"We want to understand the potential impacts of these emerging technologies, so that guidelines can be developed for other researchers conducting studies for XR with youth," said Hourcade.
"As a parent myself, I understand the concerns like social isolation and development that these new technologies raise," said Hourcade. "It's vital that we get ahead of potential challenges by empowering the research community to study these issues at the outset in an ethical manner."
Ultimately, the research team will establish a foundational set of ethical guidelines informed by input from CCI researchers, feedback from study participants and the research literature, for the ongoing evaluation of XR technology with youth, as well as other emerging technologies in the future. 
"We see this as an ongoing process that is ever-evolving rather than a one-time project," said Hourcade. "We need to be well-positioned to respond to the unexpected technologies that are adapted by new audiences."
The research team's results will be shared with the public and the research community via a website, publications, articles, and conferences. Support was provided by Reality Labs Research.
Hourcade is the author of the first comprehensive book on child-computer interaction.