Articles from February 2023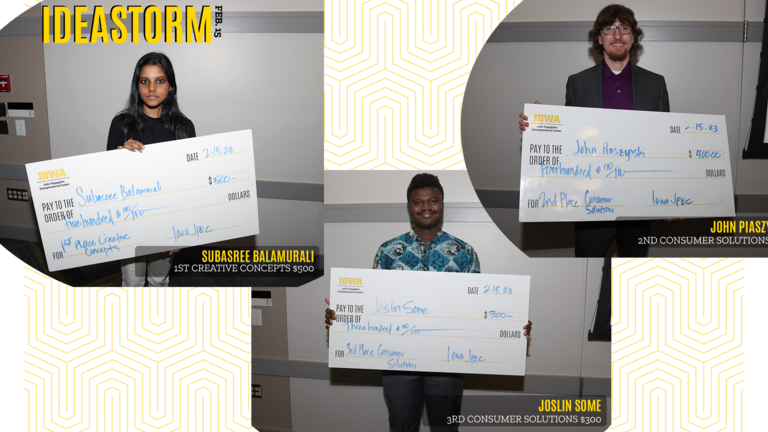 Wednesday, February 22, 2023
Fifteen students shared $5,000 in prize money at the Spring IdeaStorm competition Feb. 15. The event was presented by the University of Iowa John Pappajohn Entrepreneurial Center. This includes: - first-place $500 winner Subasree Balamurali (Computer Science MCS) for Creative Concepts category; - Consumer Solutions awardees John Piaszynski (Computer Science BS | Statistics BS) and Joslin Some (Computer Science & Engineering BSE); in second and third place, respectively.
Wednesday, February 22, 2023
University of Iowa alumna Kawther Rouabhi, now in a Ph.D. program at the University of Colorado, Boulder, received an Outstanding Student Presentation Award for her talk at the AGU Fall Meeting Dec. 12-16, 2022 in Chicago. The honor is awarded for only the most exceptional presentations during the meeting, as determined by judge evaluations.